RGB licht koper GPU waterblok met volledige dekking
De beschrijving van het waterblok

Warmtedissipatie op hetzelfde moment gericht op de belangrijkste boomverwarmingposities van grafische kaartkern, videogeheugen en voedingsbron MOS.

Het interne waterkanaal neemt een micro-waterkanaalontwerp aan om vloeistofcontact grondiger te maken en warmte sneller weg te brengen.

Verwerkt en gemaakt met precisiemachines en perfect geïntegreerd met grafische kaart.

Er wordt voorgesteld om de speciale warmtegeleidende vloeistof van Syscooling te gebruiken.

Breng meerkleuren en kleur veranderlijk LED-licht en ondersteuning Syscooling lamp controlesysteem.


Productkarakter
Model name
NVIDIA1080/1070 Public version

Material
High purity red copper bottom base, imported transparent POM & Acrylic upper cover.

Brand name
Syscooling
Technology
Plating process can help in anti-oxidation, also delicate and beautiful appearance;
strong water flow design, can be used with small flux water pump;


water flow direction can be changed randomly, made player form SLI system more conveniently;

advanced sealing technology level, safty and leak proof, more reliable;

micro channel injection process.


standard accessary

2pcs*plugs;
a pack of install screw;
thermal conductive paste;
thermal conductive silicone grease;
1pcs backboard;
light control system(can change the color ).

Detail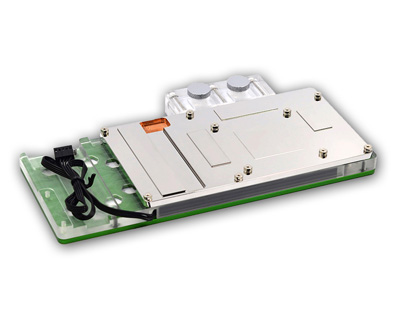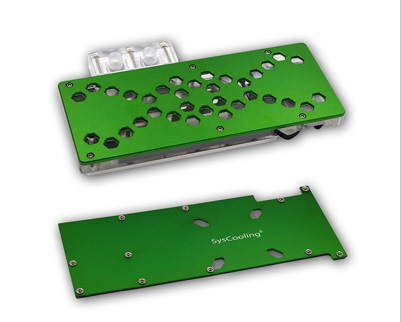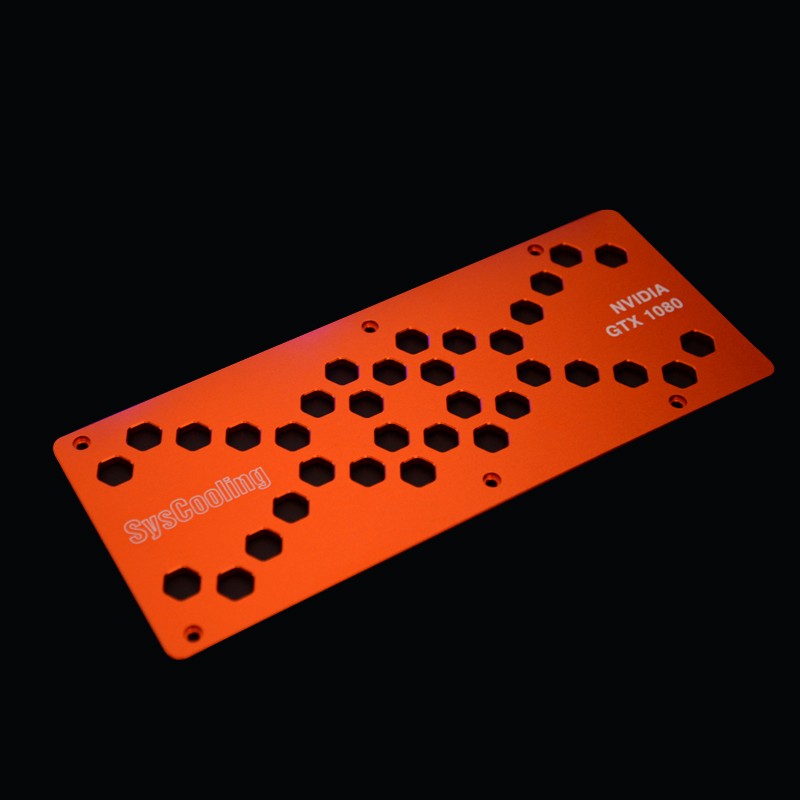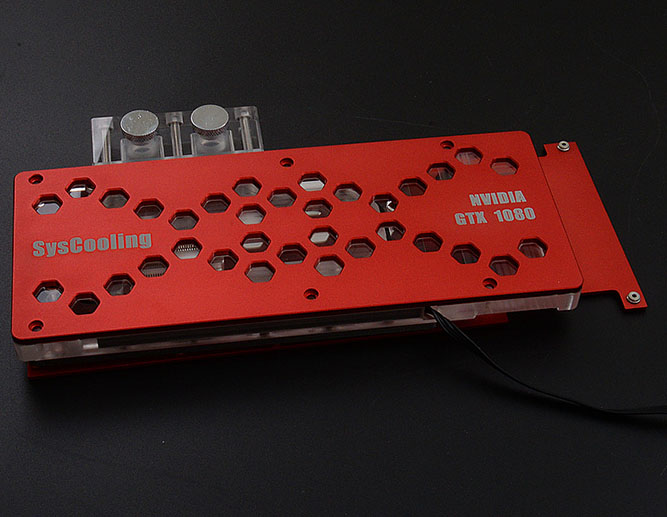 Certificaten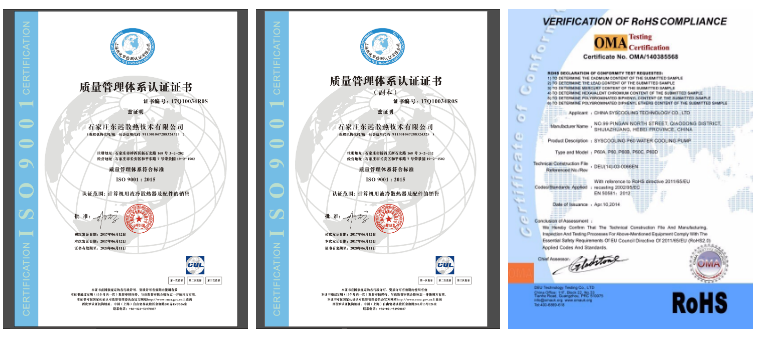 FAQ
1. Q: Wat is de minimale bestelling?
A: Ons bedrijf houdt zich voornamelijk bezig met groothandelsdeals, maar als u één stuks als sample wilt kopen
voor het testen van ons product. we zouden erg blij zijn om de MOQ als 1 stuks voor u te maken.
2. V: Welke betaalmethoden accepteert uw bedrijf?
A: Wij accepteren de meeste betaalmethoden, maar keuren voornamelijk T / T, Paypal goed.
3. V: Hoe lang is de garantietijd voor uw producten?
A: Onze officieel beloofde garantietijd is een heel jaar na levering.
4. Vraag: Geeft u enige korting?
A: De kortingsprijs is afhankelijk van de QTY van uw bestelling en als u van plan bent te bouwen
langdurige zakelijke relatie met ons bedrijf,
Ik ben bereid om met mijn baas te solliciteren voor een gunstigere prijs voor jou.
5. Vraag: Ik zou u willen vragen of het mogelijk is om mijn logo op het product te hebben?
A: We hopen dat u weet dat ons bedrijf op maat gemaakte logo-service perfect ondersteunt.
Maar we hopen ook dat u weet dat het een extra service is, dus een beetje extra servicetoeslag is vereist.


Product Categorie : Water Block > Grafische kaart / GPU-waterblok