Syscooling Waterkoelradiator aluminium DC HOT SALE cpu

Waterkoeling Radiator als uitlaat in waterkoelsysteem de status is extreem belangrijk. Warmteverspreiding met hoge prestaties komt altijd met het hoogste niveau materiaal. Syscooling Aluminium Heatsink Radiatoren gebruiken altijd hoogzuiver aluminium als grondstof, zorgen voor een uitstekende warmteafvoer.
Het ontwerp van 18 waterwegen, tot 18 FPI warmteschalen dichtheid, laat onze radiator een hoge thermische geleidbaarheid hebben. We hebben dus alle vertrouwen in de koelprestaties van onze radiator.
Uitstekend materiaal vereist dezelfde uitstekende productietechniek om maximale prestaties te bereiken. Syscooling Radiatoren worden vervaardigd met behulp van een geavanceerd loodvrij soldeerproces. Vermijd fundamenteel het emmerseffect gebracht door de lage thermische geleidbaarheid van lood. Wat betekent dat er een korte plank is in warmteafvoer.
AT-360 radiator hoofdspecificaties

| | |
| --- | --- |
| Name | AT-360 Water Cooling Radiator |
| Material | Aluminum |
| Size | 389*128*36MM |
| Weight | 600g |
| Scale Density | 18 FPI |
| Water Channel Quantity | 18 pipes |
| Feature | Thin, High Effciency |
Opmerkingen:
Het oppervlak keurt verfbakken aan om oxidatie en corrosie te voorkomen.
Het waterkanaal en de schaal passen het loodvrije soldeerproces toe.
Het voldoet aan de EU RoHS Environmental Protection Certification.
Er wordt voorgesteld om de speciale warmtegeleidende vloeistof van Syscooling te gebruiken.
Het kan worden gebruikt door het snelschroeven of pagodakopje aan te passen.
Detail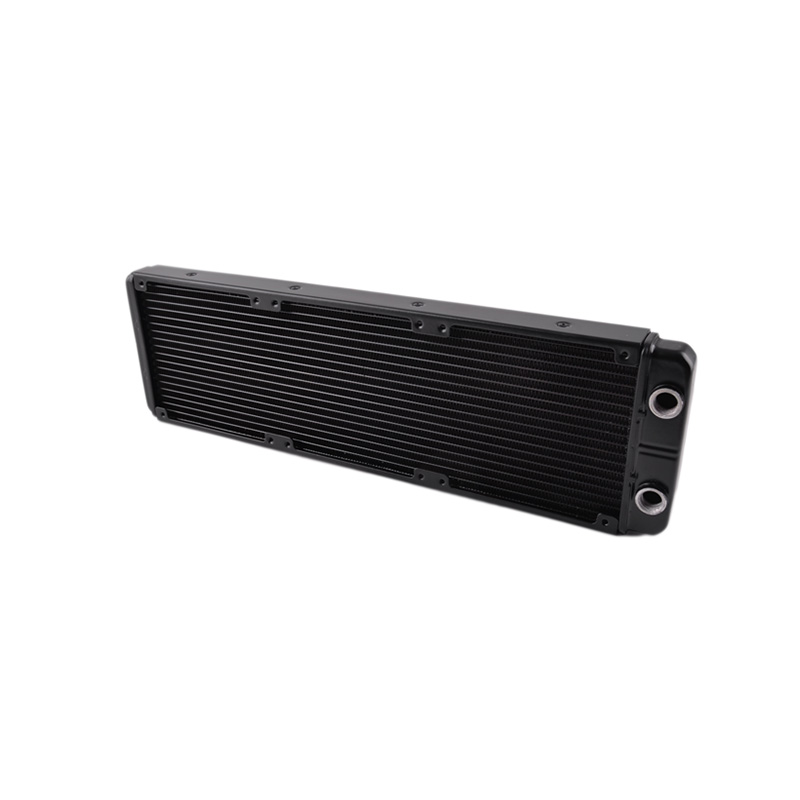 Certificaten
We weten dat u een krachtige radiator nodig heeft. Tegelijkertijd denken we dat de radiator ook gezond en milieuvriendelijk moet zijn. De AT360-radiator is de eerste die voldoet aan de strenge EU RoHS-certificering en kiest voor een sycooling-radiator.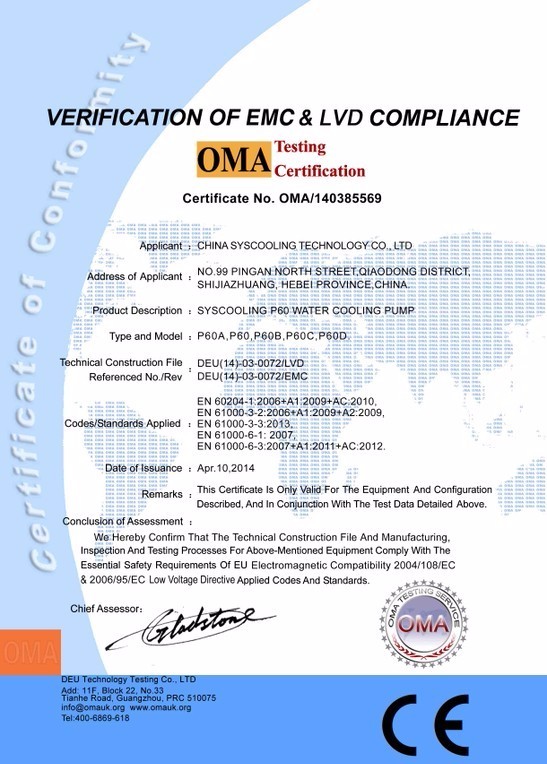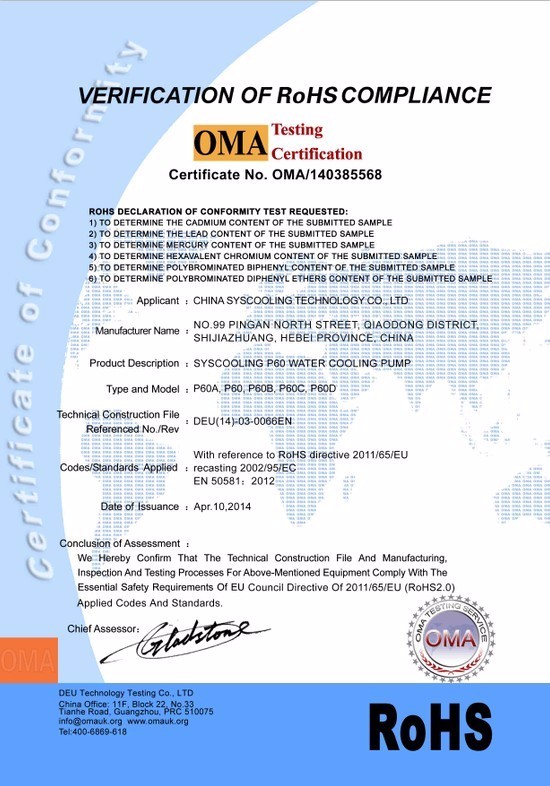 1. Q: Wat is de minimale bestelling?
A: Ons bedrijf houdt zich voornamelijk bezig met groothandelsdeals, maar als u één stuks als monster wilt kopen
voor het testen van ons product. we zouden erg blij zijn om de MOQ als 1 stuks voor u te maken.
2. V: Welke betaalmethoden accepteert uw bedrijf?
A: Wij accepteren de meeste betaalmethoden, maar keuren voornamelijk T / T, Paypal goed.
3. V: Hoe lang is de garantietijd voor uw producten?
A: Onze officieel beloofde garantietijd is een heel jaar na levering.
4. Vraag: Geeft u enige korting?
A: De kortingsprijs is afhankelijk van de QTY van uw bestelling en als u van plan bent te bouwen
langdurige zakelijke relatie met ons bedrijf,
Ik ben bereid om met mijn baas te solliciteren voor een gunstigere prijs voor jou.
5. Vraag: Ik zou u willen vragen of het mogelijk is om mijn logo op het product te hebben?
A: We hopen dat u weet dat ons bedrijf op maat gemaakte logo-service perfect ondersteunt.
Maar we hopen ook dat u weet dat het een extra service is, dus een beetje extra servicetoeslag is vereist.
De grootte van het product na verpakking: 42 Centimeter * 13 Centimeter * 7 Centimeter
Brutogewicht: 2 Kilogram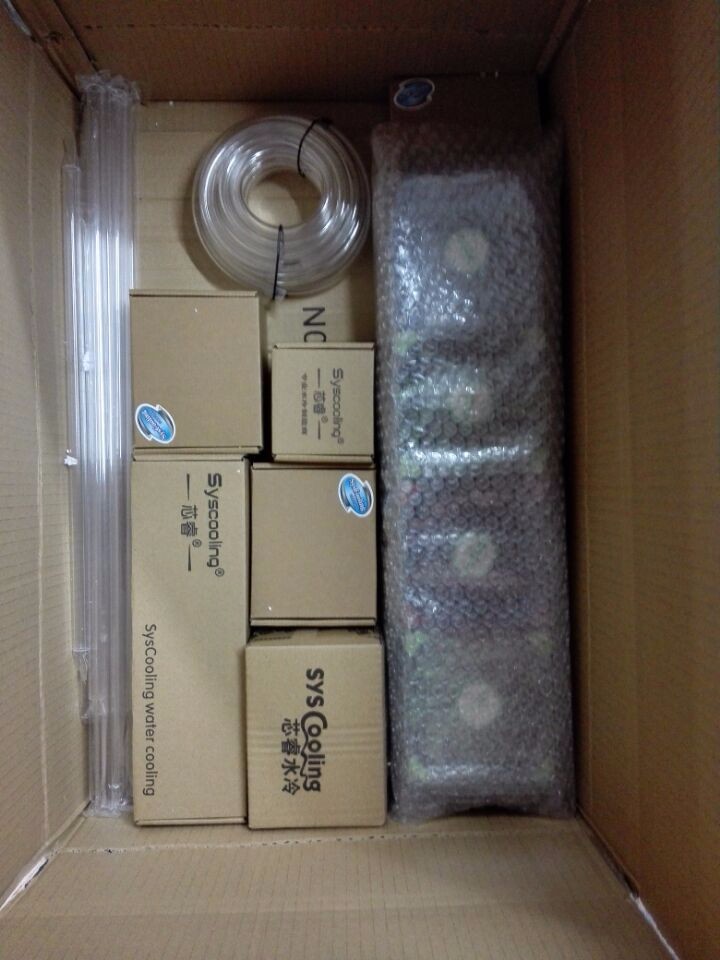 Product Categorie : Computer Watergekoelde radiator > Puur aluminium radiator